Koebana Spray Tan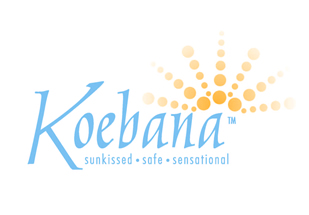 WHY KOEBANA SPRAY TAN?
---
The tanning agent, DHA, is a colourless solution and takes at least 4-8 hours to develop. To enable a gratifying initial tanned look a bronzer agent is added which washes off once the client showers.
The high quality DHA used in the Koebana solutions is the key attribute to our range yielding outstanding results.
Koebana solutions uniquely cater for every skin type, from very fair to darker skin types. The solutions can be mixed together to form combinations and the colour can be strengthened using DHA Booster drops, Aroma Drops and Bronzer Drops.
Thus the end result can be customized to the client's wishes.
The tan will last approximately 7days, depending on your skin type, and lifestyle.
Preparation for Spray Tan
Exfoliate your body before your spray tan.

Clean skin is a pre-requisite to an even application that fades well.

Waxing / shaving should be done prior to application.

Choose a suitable (g-string) to see the tan against your skin.

On the day of your spray tan, DO NOT use any lotions/creams or deodorant.

Bring along loose fitted clothing. You will be able to take a shower 8 hours of application.
Aftercare to prolong tan
The first shower is important to remove the bronzing agent.

Pat your skin dry after showering, do not rub. This will prolong your tan.

If you have to shave – use a sharp razor and conditioner instead of soap.

Moisturize the skin twice a day to keep the skin moisturized.

Do not exfoliate unless you want to remove the spray tan.
---
Treatment Areas
Full Body
Half Body (Legs, Buttocks)
Full Body Exfoliation
Packages Available On Request